Located in Dallas, Texas, A1 Tennis Academy is a distinguished tennis training facility where we focus on athletic and performance development for tennis players of all ages and levels. Established in 2020, A1 Tennis Academy was founded by Alejandra Hernandez, who's experience in the sport and teaching tennis gave her the inspiration to make this sport a career and inspire others to follow their dreams and passion. Her experience on the sport started at a young age where she competed all around South America reaching No. 1 in her country in doubles and singles. She then moved to the United States to play for the State of Texas and continued her tennis journey all the way through college with a tennis scholarship in Kansas. Alejandra's passion for teaching started at the age of 15 at her father's tennis academy, and her experience has expanded throughout the years working as a pro in recognized country clubs in the state of Texas. Her trajectory as a tennis pro and experience teaching inspired her to open A1 Tennis Academy where she builds players from a young age and continues to improve the game of others. The program motivates and trains new or former players to continue their tennis career on a higher level or just recreational. The program believes in creating tennis players, not just people who play tennis; it also inspires all types of individuals who play the sport rise to the next level and see tennis as a lifelong sport.
ALEJANDRA HENANDEZ 
FOUNDER
Teaching tennis began to be my passion when I would come down during summertime to help my dad in his academy. I fell in love with teaching and learning the process of creating an outstanding tennis player. On the other hand, I have always been very social and enjoyed meeting new people, this is why I like to make my classes fun for all; I let my students demonstrate their true personalities in the court, which allows me to get to know my students. A1 Tennis started when I realized that there weren't as many female coaches as there are male. So, I wanted to create the opportunity for people to see that a female coach is just as efficient as a male coach and give people the option to learn and achieve results from something different than the ordinary. I no longer wanted to share this passion and knowledge of tennis with few, but all types of individuals who wanted to learn or continue to grow in the sport.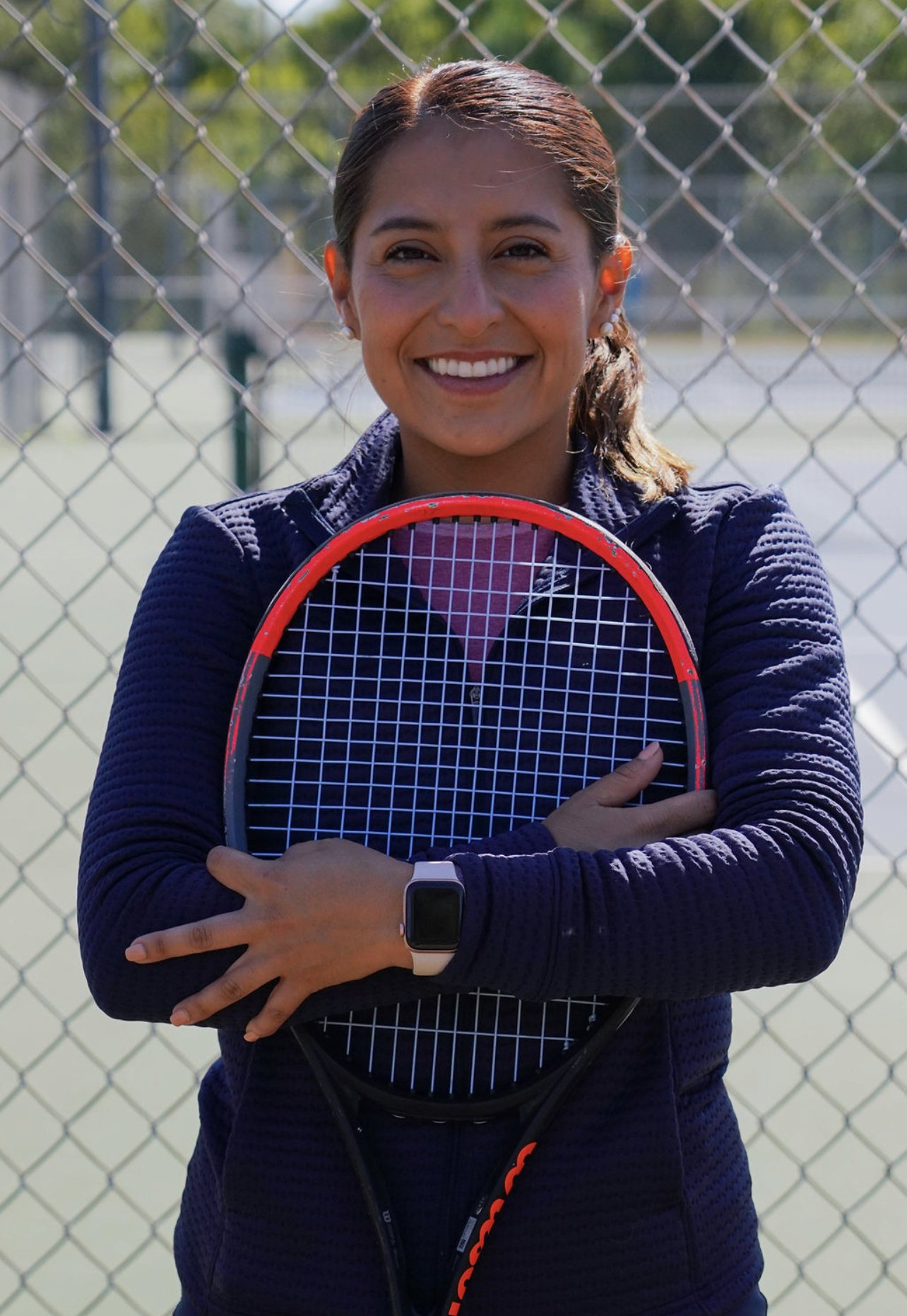 A TENNIS PLAYER Like No Other
I am a Female Tennis Pro, who specializes in building outstanding tennis players. One of the things that I am known for and differentiate me from other pros is that my students see good results in a short period of time. I am proud to say that all my students have achieved a high level of playing since I started back in June, 2020. I don't think that tennis is all about competition. For me, it is more about enjoying the lifestyle that it brings.
MEDIA FEATURES & RECOGNITIONS
VOYAGE DALLAS ARTICLE
Today we'd like to introduce you to Maria Alejandra Hernandez. Maria, before we jump into specific questions about the business, why don't you give us some details about you and your story. A1 Tennis began this year after I got laid off my job due to the pandemic we are experiencing right today. Since Tennis has always been part of my life, and a sport...
We give you the best experience. Be part of A1 Tennis.