Our program is designed to help people from all levels and ages improve their tennis skills with a fun twist. We believe in creating tennis players, not just people who play tennis. We want to help you up your game.
"One important key to success is self-confidence. An important key to self-confidence is preparation"
- Arthur Ashe.
Tennis Lessons
For All Levels
Our little kids are developing a love for the game of tennis which includes practicing the basics. 
Our Champs are already familiar with court play and they are also ready to rally with a pro. 
Our High Performance are comfortable with match play on the court and are ready to learn strategic patterns of play.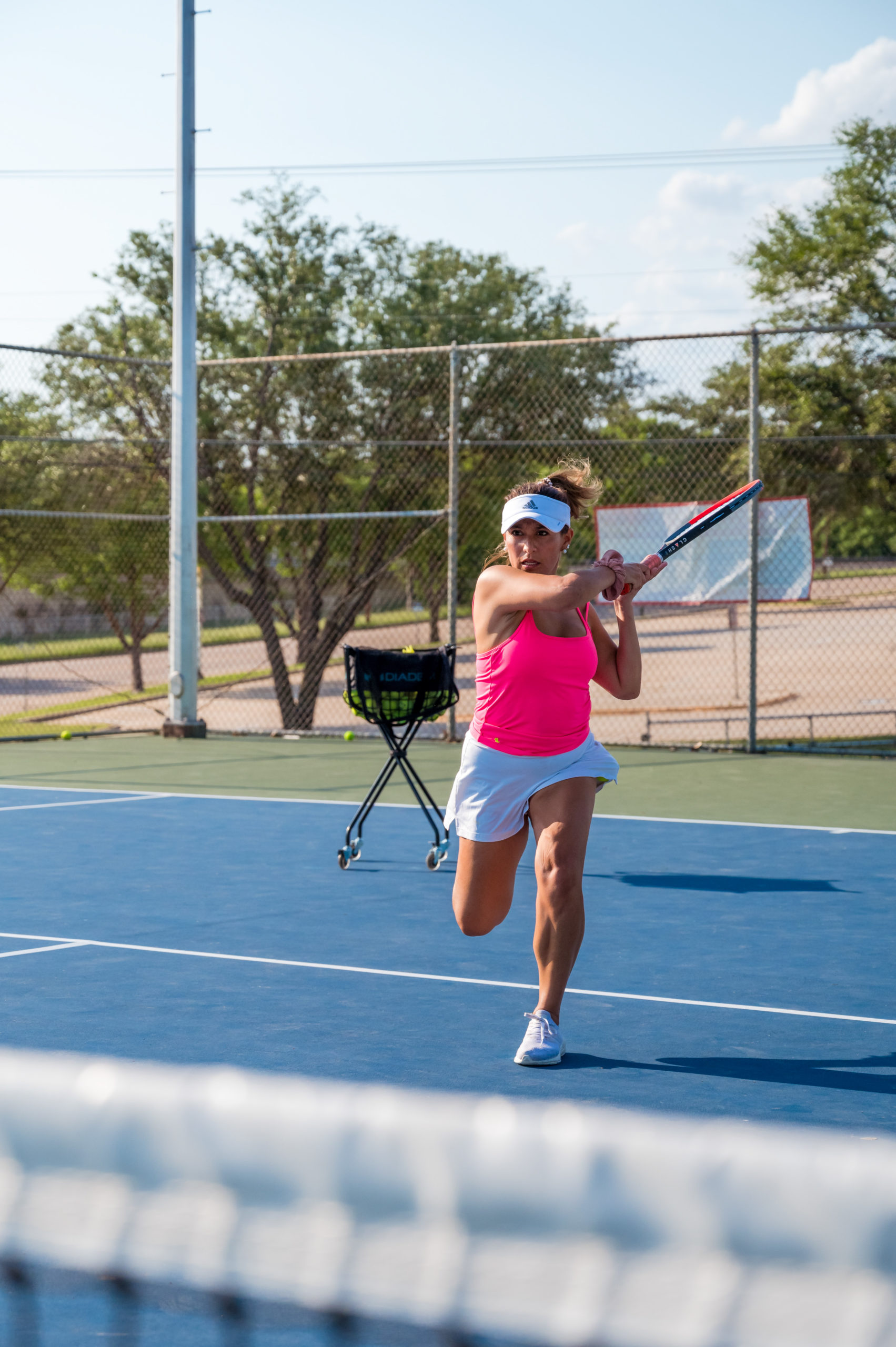 Her passion for the sport has inspired her to raise the level of all type of players, seeing it as a great platform to develop player's technique, and skill level, with an element of fun.
Tennis Academy For All Ages & Levels
A1 Tennis is a program that has been designed to help individuals from all categories and ages, improve the level of their game. We believe in creating tennis players and not just people who play tennis. We want to raise you to the next level!
For an enjoyable and learning experience, our group lessons have been designed to shape your tennis skills and improve your game with a lot of fun and company. You can share your time with a family member, friend or even your doubles partner.
" Ale is excellent! Very productive lessons. I'm a beginning player and after only a few lessons, I was already able to see a huge improvement. She's a very positive person and pushes us to do our best. I always look forward to my lessons with her. "
" We love Coach Ale and A1 Tennis! She made tennis lessons so much fun for our 6 year old girl group! They learned so much while having a blast! "
" I have been working with Ale for 6 months, and have enjoyed every minute of it! I was very very much a beginner when I started lessons and I have improved so much from her teaching. I've started playing more tennis with family and friends, and they are impressed with how much I have improved in such a short amount of time. Ale is a knowledgeable and fantastic teacher. My weekly hour long class files by every time because we have so much fun! I would definitely recommend Ale for tennis lessons for people of all ages and mastery levels. Ale is really a star. "
Wilson offers not only the greatest, most innovate tennis equipment out there, but also partners with iconic tennis tournaments like the US open and Roland Garros.
Are you trying to find a new tennis racquet? Raquet Pro offers many options and helps you find the one that best suits you. Everything in Raquet Pro is researched, tested and review by experts.
While there is no evidence that COVID-19 can be transmitted by touching tennis balls, sanitary precautions, such as hand-washing, should still be taken. Maintain physical distancing if changing ends of the court. Wear a mask over your nose and mouth at all times.